Learning Goal: I'm working on a app development question and need an explanation and answer to help me learn.
Scenario: You are working as a mobile app developer for a company and have been assigned to design the user interface (UI) for your company's mobile app. According to your boss, the UI should look something like the following: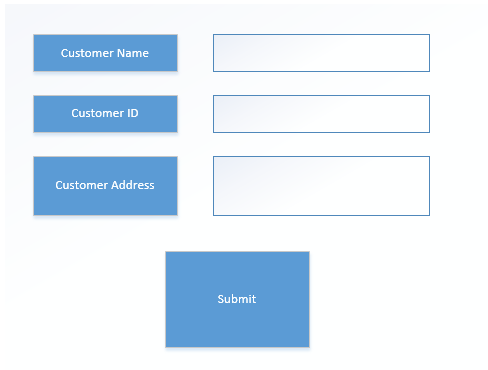 Your mobile app UI should have the following labels and textboxes:
Customer Name
Customer ID
Customer Address
The mobile app UI should also contain a Submit button. The following validation should be executed as soon as the user clicks the Submit button:
Customer ID should be between 0–1000. If the user enters any value above 1,000, then you need to display an error message.
Customer Name should not contain any numeric characters. If the user enters customer name with numbers, then display an error message.
Customer ID, Name, and Address are required fields. If the user does not enter any of the values, then display the required field validation error message.
Once you build the UI, create an additional screen that shows the following things:
Customer OrderID(Label):__________
Order_Name(Label):__________
Order_Quantity:_____________
Order_FullfilledBy:____________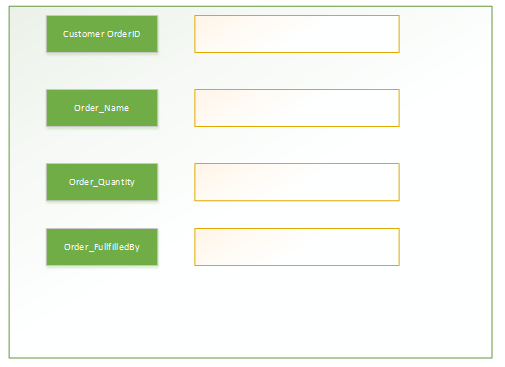 You need to submit the following items in a zip file:
Android Project
Output screenshots
Part 2
Scenario: You recently started working in at a university's math department as a software programmer. You need to build an app that can calculate the mod of two numbers. Users need to enter num1 and num2. The app should perform the calculation and display the output as num1 mod nub2 operation.
For example:
Once you implement the mod operations, you need to add the following buttons:
Addition
Subtraction
Division
Power
Do the following steps to complete the lab:
Create the Android Studio project.
Use the Android Studio layout editor.
Add textboxes and labels according to the UI.
Add button in the UI.
Review the XML code of the design.
Declare the variable before the oncreate function.
Read the value from textboxes, and assign it to the variable.
Add the click event for the button.
Display the output.
Declare the variable before the oncreate function.